Despite wind and rain recently, trees in the Sixmile Creek Natural Area in Ithaca still held  their autumn leaves today.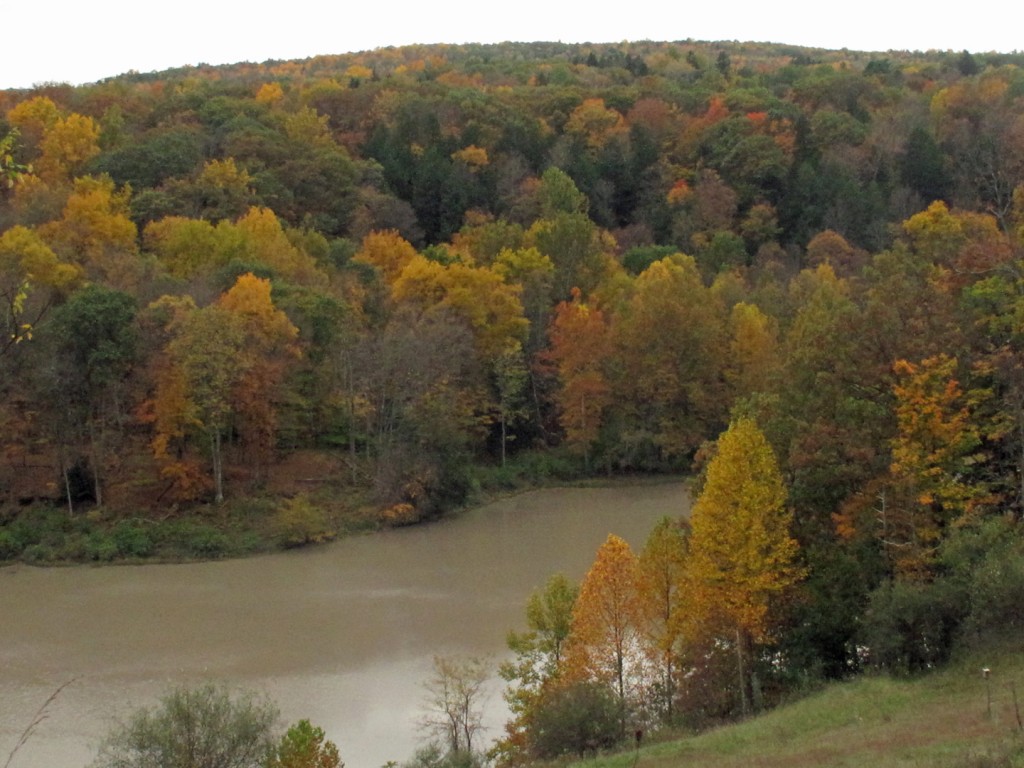 This is the view of the "Lower Reservoir" from the Edna Clausen memorial stone bench. Edna and her husband Robert (a well-known Cornell plant taxonomist who was, in his time, perhaps the person most knowlegeable of native plants of the region) lived next to the Sixmile Creek preserve. After Dr. Clausen's passing, Edna continued her love of and advocacy for the beauty and ecology of this nature preserve that extends far into the City of Ithaca.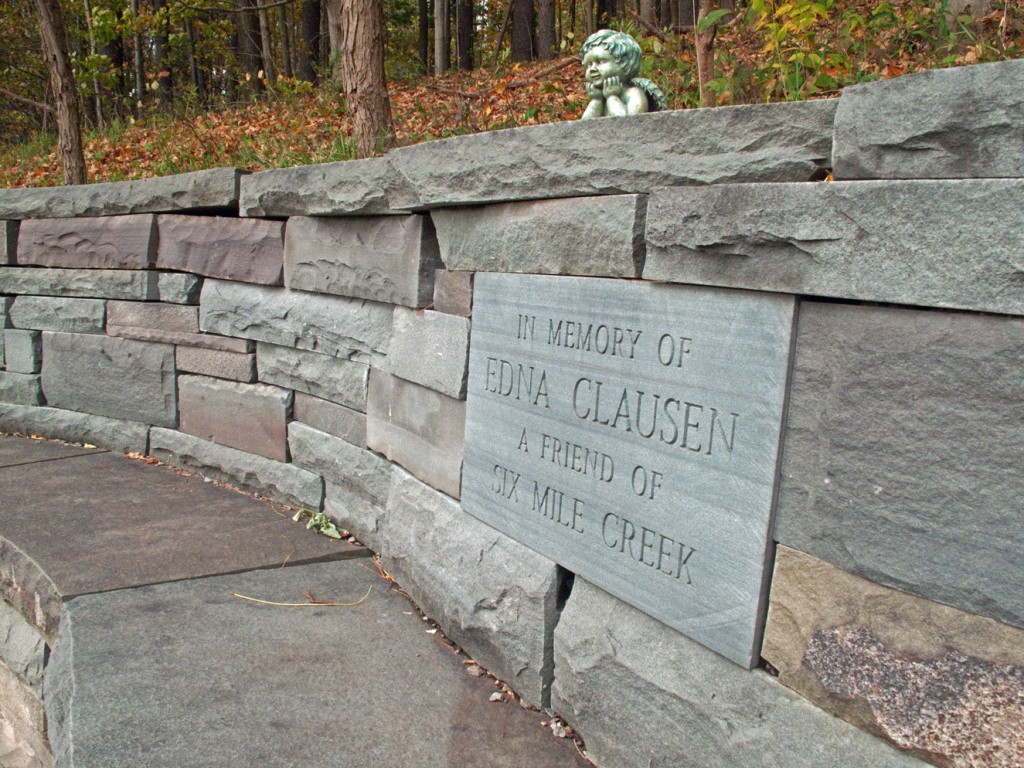 The Lower Reservoir is held back by "Second Dam." This artificial lake no longer serves as the city's water supply. Another half mile or so upstream is Third Dam which impounds the Upper Reservoir which is the city's current water source.