With the arrival of autumn, Cornell and Ithaca College crew teams are busy practicing on Cayuga Inlet and Cayuga Lake. Upon returning from a late afternoon tour on the lake on the MV Haendel of Tiohero Tours last month, we passed many boats rowing on the calm waters as the sun lowered on West Hill.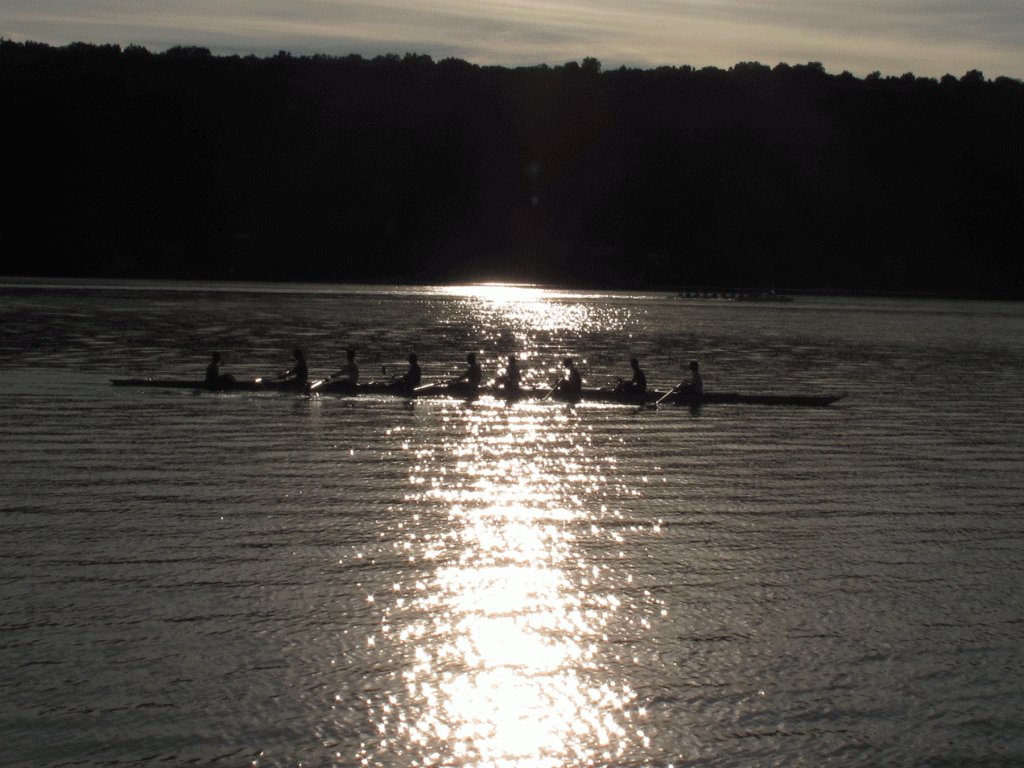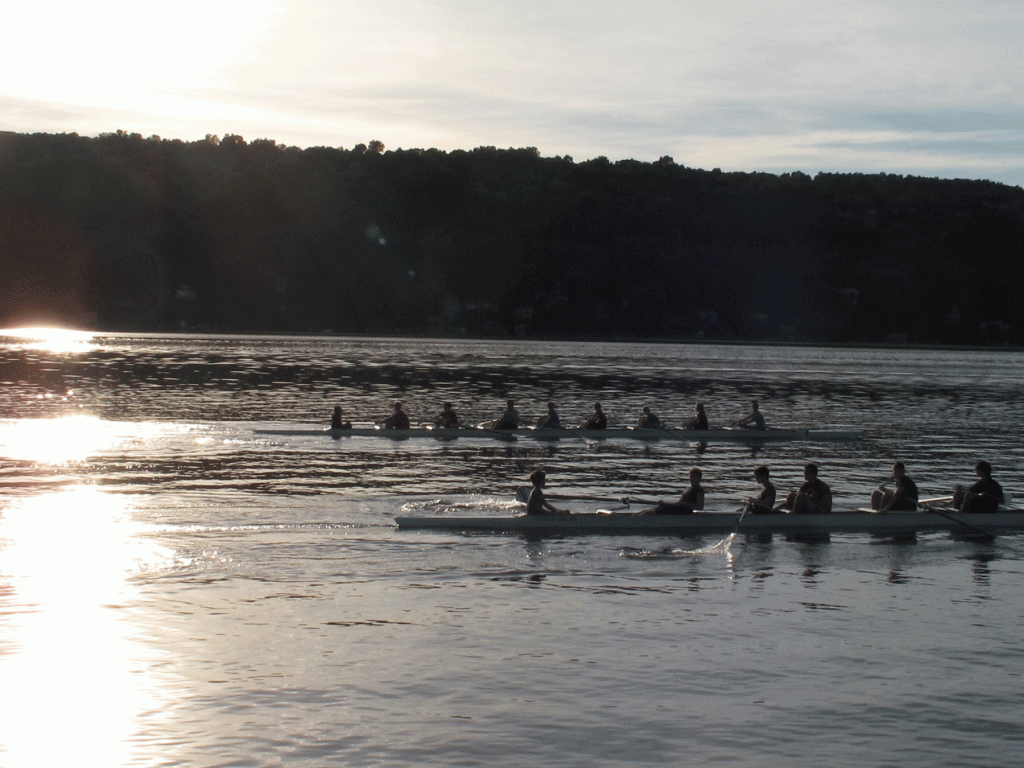 They rowed out to Cayuga Lake from their boathouse (apparently Ithaca College's) farther up Cayuga Inlet.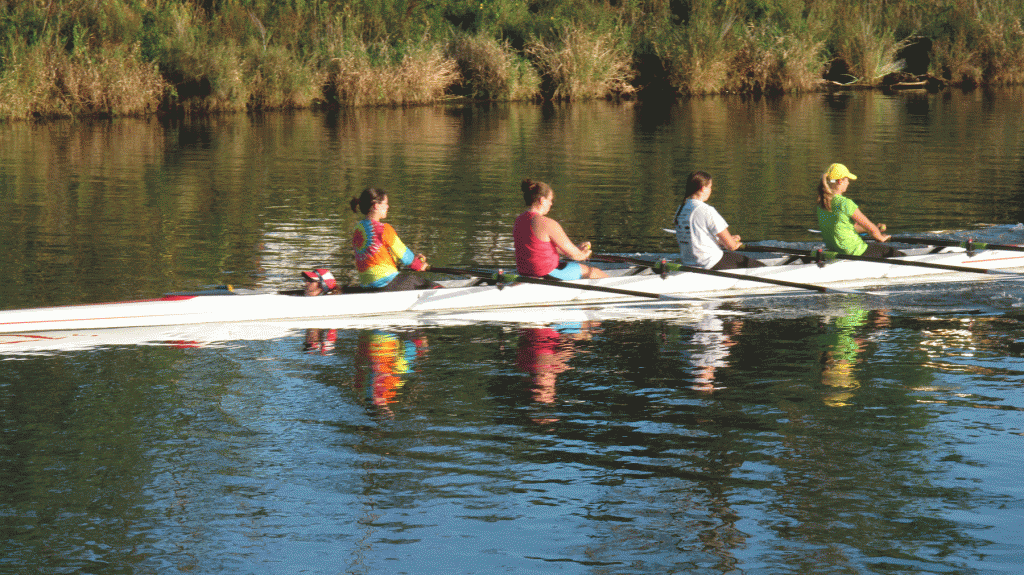 In the late afternoon, Cayuga Lake and Cayuga Inlet tend to be calmer, and the light is beautiful, a great time for rowing and for photography.